Direct and digital agency LIDA @lidalondon has appointed multi-award winning Sven Kaifel as its new Head of Design. Cannes Lions Gold award-winning Kaifel is set to join the agency this week.
Reporting into LIDA's Executive Creative Director, Nicky Bullard, Kaifel will be responsible for the agency's entire design output across press, print DM, digital and social media for LIDA's impressive client list that includes: O2, Boots, Virgin Holidays and Land Rover.
Nicky Bullard, Executive Creative Director, at LIDA commented: "Sven has an excellent history of delivering innovative design, which fits perfectly with our positioning. Our creative department is an great place to be right now – we've won some strong new business and have some exciting creative in the pipeline. His energy, talent and passion speaks volumes and we can't wait for him to get stuck in."
London, 8th July 2014:  Strong performances for TV and Radio in Q1 2014 and the improving economic outlook have led AA/Warc to revise its forecasts upwards for the UK's ad market. According to the latest Expenditure Report, growth rates are predicted to reach 6% in 2014 and 6.7% in 2015.


Tim Lefroy, Chief Executive at the Advertising Association said: "These latest adspend data are another nudge up for the economy, and a feather in the cap of UK global leadership in online and mobile, with consumers getting more value each day."

The Advertising Association/Warc Expenditure Report is the definitive measure of advertising activity in the UK. It is the only source that uses advertising expenditure gathered from across the entire media landscape, rather than relying solely on estimated or modelled data. With total market and individual media data available quarterly from 1982, it is the most reliable picture of the industry and is widely used by advertisers, agencies, media owners and analysts.
Why exhibit?
ad:tech London is where the UK digital marketing and media community meet each year to source suppliers, network with the industry and understand the latest trends and technologies. The 2013 event attracted over 5,000 marketing and media professionals and saw a huge surge in attendees looking to invest in marketing, media and technology.
ad:tech London is the must-attend event for anyone who sells to brands, agencies or media owners.

For more detailed information on the ad:tech audience contact Melanie Somers.
Lead generation  Meet face-to-face with the UK's marketing and media buyers at the place they visit to make investment decisions.
Ogilvy & Mather has apologised for an ad, made by its Indian offices for a mattress brand, that used illustrations of Malala Yousafzai, the Pakistani schoolgirl who was shot by the Taliban.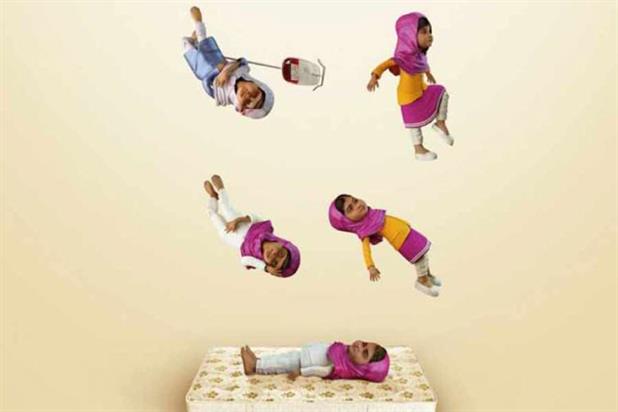 Kurl-on: ad by Ogilvy & Mather
The poster campaign, for mattress brand Kurl-On, shows cartoon drawings of Yousafzai being shot in the head, falling onto a mattress then bouncing back up and receiving an award.
The Yousafzai ad is one of three in the same campaign. The other two depitct deceased Apple founder Steve Jobs and Mahatma Gandhi. It is not clear whether the posters occupied any paid media spots.